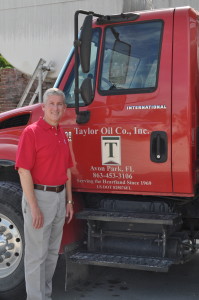 Taylor Oil Company's wholesale operation includes delivering fuel to various municipalities, farming and construction operations throughout Central Florida including 4-wheel drive delivery service.
Our wholesale products include Gasoline, On-Road Diesel Fuel, Off-Road Diesel Fuel and a full line of lubricants to include motor oils, hydraulic oils, gear oils and greases. We supply Fill-Rite pumps, hoses and nozzles and offer fuel tanks of varying sizes.
We also offer Terra-Cair DEF fluids, antifreeze, chemicals and additives.
MSDS for Diesel Fuel and Gasoline:
Gasoline
Diesel
Dyed Diesel

Click here for product line, data sheets and more information.